North East Medical Services is pleased to offer a Program of All-Inclusive Care for the Elderly called NEMS PACE.
About NEMS PACE
PACE is a nationally recognized model of care for older adults with chronic health needs. At NEMS PACE, we cover a wide range of health and community-based services that are customized just for you. Our goal is to help you continue living safely in your home. Our care team partners closely with you and your family to coordinate care and support you in your community.
Is PACE Right for You?
As a NEMS PACE participant, you have access to a dedicated team of health care professionals. The care team works together to develop a comprehensive and personalized care plan to meet your unique medical, social, and emotional needs.
We serve you in your home and in the heart of San Francisco's Chinatown in our dedicated PACE Center.
Our Team
Meet the leadership of NEMS PACE.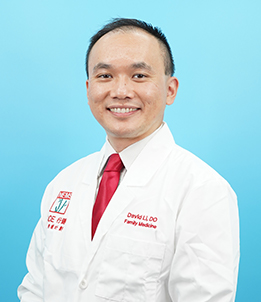 David Li, DO
PACE Medical Director
Janet Bernet
PACE Program Director
Kimberly Chan
PACE Center Manager